Services

Nepean Metal Products provide a wide range of services for the building and home improvement industry. We can help with all of your sheet metal and industrial fabrication requirements.
Nepean Metal Products experienced, friendly staff are ready to assist you with your inquiry simply visit our contact page or request an online quote.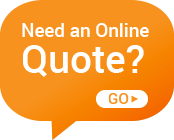 Repetitive Sheet Metal Manufacturing

High capacity automated sheet metal processing.
Laser Cutting - Industrial, Ornate or Decorative

High speed laser cutting of most metals and alloys.
General Welding and Fabrication

Industrial and commercial high quality welding by experienced tradespeople.
Automated Punch and Shear

Finn Power Shear Genius CNC Turrent Punch equipped.
CNC Folding

Lastest Mach Tech machines for precise quality.
National Distribution

Distributing for national shed networks, mines work, commercial, industrial and home improvement industry Australia wide.