Products

Nepean Metal Products produce everything from small angle brackets to rolled steel joist support beams.
Nepean Metal Products experienced, friendly staff are ready to assist you with your inquiry simply visit our contact page or request an online quote.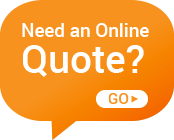 All types of Bracketry

Including: Haunch and Apex plates, Knee and Fly bracing. Purlin and top hat brackets.
Base Plates and Z Brackets

Web and flange base plates and gutter brackets.
General Purpose Brackets

Including: Angle Connectors and Clamp Plates (held in stock). 100mm - 350mm available in stock.
Speedy Spacers

Roof purlin support spacers.
General Shed and Home Improvement Components

Purlin end caps, Gutter Brackets and Flashing.